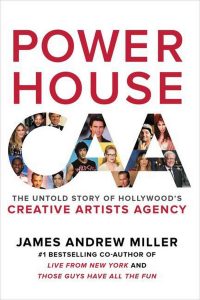 When we book a voice talent for a VO session, what role are we assuming? Are we just a sonic space to record, or are we something more? The answer depends on a bunch of variables, but if I had to choose one label, I'd say our role is that of a temporary talent agent.
When a client comes to us to ask for help in shortlisting/auditioning talents for a project, we're automatically in the middleman position, the textbook definition of being between a rock and a hard place. The client wants to pay as little as they can get away with, while the voice wants as much money as possible.
We work regularly with close to 500 voice talents, some in time zones 16 hours away from ours, but only a handful want to interface directly with the client. The rest want us to deal with the customer while they focus on the recording.
Voice talents are sometimes called artists – it's a voice acting job, with real skill and tradecraft involved in making a script come alive. Recording a script is the showbiz part of being a professional VO.
Paperwork, marketing, client liaison, getting invoices paid on time – these are the boring bits, the job of an agent. If these tasks were easy, every voice talent would do it. However, it's unsexy, so they're happy to let us handle that. We end up dealing with the client from the first contact, figuring out the schedule, running the session, chasing payment, etc. until finally, we're cutting a check for the talent.
There are easier ways to make a buck, but it's a magical feeling at the end of a working day to realize we were involved in making something that will entertain, educate, or elevate an audience through the power of the spoken word.
(Powerhouse: The Untold Story of Hollywood's Creative Artists Agency via Amazon)