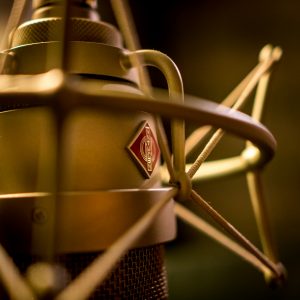 We get a lot of cold-call emails from people wanting to break into the voice business, and it's tempting to dump 'em without a second thought. You only get one chance to make a first impression, yet we've received some real WTF emails over the years. Here are the top 5 wackiest opening lines:
No. 5
"I am currently in Japan on a working visa. I got information about Voice Over work from a friend, I believe this is a field where potentially I might have great talent. I have been given positive feedback's regarding my voice. I work in telemarketing, which relates in talking to a lot of people every day. Many times, I get a positive comment about my tone of voice and the way I speak."
No. 4
"I stumbled across your page upon googling for a position as a voiceover artist after several of my friends recommended me to do so upon having a giggle or two. Since young, I have been able to produce a natural voice similar to the Chipmunk voice from the song "Lonely" by Akon. I am not really sure as to whether there is a demand there."
No. 3
"Currently, at 70 years old and living in Bangkok, I am looking for some part-time work and I was thinking that maybe I could provide my untapped talents as a way to provide profitable activities for myself and entertainment for others."
No. 2
"I'm an Aussie ex-pat living and working in Asia (Singapore atm). Currently in-between gigs and keen to get stuck into VO work – something I've been wanting to do (and frequently been told that I should!) for many, many years."
No. 1
"G'day. I hope this letter finds you well! I am keen to join in the voiceover bandwagon and I feel I have a voice to, uh, share? Do let me know on how I could come on down for a voicetest or somethin ya?"
---
We do get a lot of genuine queries about getting into the voice industry. To the ones who are polite, we try to give pointers where we can. We're upfront in letting folks know that we limit ourselves to working with established pros, but are open to hearing from anyone again in the future when they've got some work credits under their belt and are looking to grow their careers.