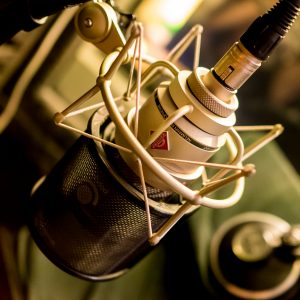 voiceovers.asia is the leading online voice over database for the Singapore broadcast and production industry and is a service of SPLiCE Studios®. We offer 2 types of listings for active professional English language voice talents based in Singapore
1. Paid listings for an annual fee of S$288. All listings feature your name, voice samples, photo, bio, link to your own website if you have one, and your direct contact details. Please email us to confirm your eligibility. To complete the sign-up process, you need to:
Print & complete the PDF agreement here: Voice Over Agreement
Include your contact details for your page, biography and headshot; this becomes Annexure 1 in the agreement,
Send your samples via our HighTail Upload
2. Free Listing without any contact details. All inquiries will be handled by our studio partner, SPLiCE Studios. Listings will include a photo, biography and up to 3 samples of your professional work. Please email us to confirm your eligibility, send your samples via our HighTail Upload
Please note that samples of your voice must be of actual paid work; we do not accept demo reads which feature real companies to avoid any confusion over which companies a voice has done paid work.
---
The decision to add a VO listing page is at the discretion of SPLiCE Studios, no correspondence regarding this decision will be entertained.
If you are looking to get into the voice over industry, please note that we do not offer any training, career guidance or other advice.