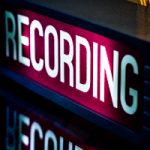 How do we schedule requests on our calendar for a recording? We have to juggle clients and fit them into a schedule that could have up to 8 separate sessions a day if the sessions are short, so being efficient with requests needs a flexible system.
The only fair way is based on when a client can confirm their session. If a session is unconfirmed and a different client comes in ready to confirm that slot, then the confirming client gets the booking.
Should we check with the client who asked the studio to hold a particular slot? The truth is that this is not practical. Calling back and forth takes time, and many of us rely on messaging via apps, a reply might come only after a few hours. So a client ready to confirm gets priority.
The caveat here is that once a client has confirmed the booking, it's uncool to cancel the session. We have a policy that any cancellation within 24 hours of a confirmed booking carries a 100% cancellation fee. We've found this has kept last-minute cancellations to a minimum