REQUEST A QUOTE / BOOKING
To book a voice talent, email us at [email protected] or message our WhatsApp Business Account at +65 9875 0877. You can scan this QR Code to start a WhatsApp chat with us. We typically revert within an hour.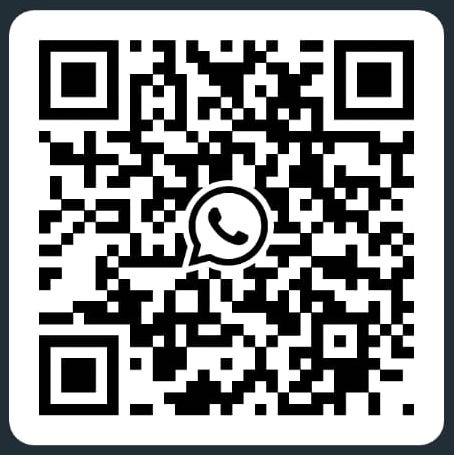 Please provide the following information:
name of talent if you have already selected who you want; we can help cast voices if you haven't chosen anyone
the languages you require & preference for male or female
if English, which accent – Asian / US / UK / AU / Other
duration & word count; total number of scripts / videos; we use 150 words per minute to convert word count to duration
media – broadcast / corporate / online / social media / in-store / OOH, etc.
territories – where will this be seen? most of the time, the language will dictate that, but English travels so well that we need to know which countries the recording will be used; broadcast & social media are country-specific: if you want English without restriction for broadcast / social media, it will be counted as worldwide use
term – our standard license is 12-months
if you are using a free mail service (Gmail / Yahoo / Hotmail, etc.,) let us know your company name & country
all recording sessions in Singapore will be at SPLiCE Studios
live direction of talent during sessions is via Zoom, MS Teams, Google Hangouts, Skype, etc; we are +8 GMT
We do not quote over the phone
---
MAP & LOCATION
The studio is at 120 Lower Delta Road, #07-07 Cendex Centre, Singapore 169208
---
SEND FILES
To send us large files, use a file transfer service like WeTransfer, etc.
---
VOICE TALENTS
voiceovers.asia is the leading voice over database for the Singapore media production industry and is a curated voice casting service from SPLiCE Studios®.
We only accept listing requests from experienced professional voice talents.
Email us your resume and 3 audio files of your paid work. The decision to add, modify or remove a listing page is at the sole discretion of SPLiCE Studios; no further correspondence will be entertained.
---
FYI The audio samples on this website are for reference purposes only and not intended to be used for any purpose other than selecting a voice for a project. The audio files supplied by the talents are received in good faith on the assumption that copyright owners have agreed to this usage. If you are the copyright owner of any of the samples and feel that proper permission was not sought prior to their use on this site, please contact us.