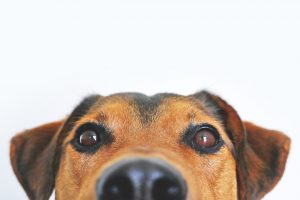 In any situation where producers choose someone for a role, you'll often hear of unhappiness on the part of those not cast. In voice-over work, this process can be tough on talent if they are approached again and again ("are you available," "what is your rate," etc.) but never hear back.
How a talent deals with that rejection tells you a lot about them; if they're snarky, more than likely they're going to be a pain to work with. I'll give you two examples:
One voice in Singapore has been in the business for a long time – decades. For a while, he was everywhere – agencies and production houses loved his voice, and he was raking in mega money. Even clients asked for him by name, he was that well known.
But tastes change, and his kind of voice is now out of fashion. A lot of ads and corporates sound better with a younger, lighter voice. It's the way of the VO game.
The problem is that he chooses to vent to the folks who are in a position to hire him by slamming other voices who are getting the work. Just this past week after a rare VO job at our studio, he complained via WhatsApp about the many "alleged" professional VOs who he felt shouldn't get any work at all, but it was because clients didn't know any better.
Ouch.
If you get paid, you are a professional. His sense of entitlement that if clients chose other voices over him means the clients are stupid, is a massive turn-off.  Just like a fading rock star railing against young, hungry bands, this kind of ranting is a bad look.
Another voice, based in Hong Kong, whines the same tune, in a different key. He emails me from time to time looking for work, but always drops snide remarks about a broadcaster using a younger voice talent who is "a college kid with no pipes." I guess it stems from jealousy that his days as a channel voice are history.
When I did book him for a project, with a high hourly rate, you'd expect him to be flexible as he was voicing from his home studio. It was a 5 minutes corporate, but when told the script was going to arrive in his in-box 2 hours later than expected, he popped out for a drink. When he came back, he was drunk and slurring! He had the cheek to blame the client for sending the script late… needless to say, I deleted him from the database and will never book him again.
All things being equal, clients/production houses/recording studios will always choose to work with someone who doesn't bitch about everyone else. No-one wants to work with an a-hole.
Photo from Pexels