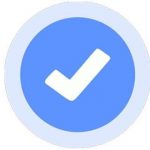 Most of our sessions use a voice talent that we've organized, but once in a blue moon, the client provides the voice talent. For these sessions, we only have one stipulation – the voice must be listed on this website. Why?
voiceovers.asia is the top voice casting site for Asian voice-over talent via major search engines and the no.1 site in Singapore for producers and agencies looking for voices. We carefully curate who is listed on the site to make sure the experience of casting a voice is as smooth and painless for clients.
This means all of the voices on this site are talents we've worked with before without any problem and when a client chooses one for a project, they'll know they have a good session coming up!