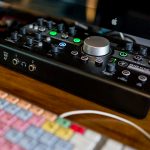 Years ago, we received a request to quote for a 145-word script, which the production company estimated had a run time of around 1 minute. The word count made sense for a 60s spot. We did our sums for the chosen the voice talent and set a time and date for the recording. At this point, we had not seen the script.
Two days before the session, the client sent through the script. Instead of a 60 seconds script, it's a series of 4 scripts of 15 seconds each. The production company claimed that it shouldn't matter, as they felt it would take the same amount of time to record in the studio.
This production company took the position that they were paying the talent by time used in the studio and ignored the fact that a single 60-second spot is not the same as 4 x 15-second spots. They said that other studios they'd worked with were 'flexible' on this.
This company viewed accepted voice over fee structures with contempt. We canceled the session.
Now we have a rule – all quotes are subject to us eyeballing the script, and our quotes/invoices state clearly how many videos can be made from the recording.