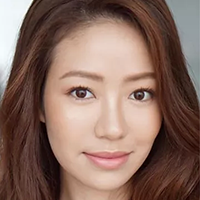 Esther has 7 years of print and commercial modelling under her belt.
What started out as a hobby now sees her as an experienced individual in the commercial industry, having represented big brands such as SIA, Hilton, Mcdonalds, UOB and Biore.
She discovered her love for acting during her role in Wee Li Lin's Telemovie, Baby Bumps in 2016, alongside Vanessa Vanderstraaten and Nadia Mdin.
In 2019, she has been in local dramas such as KIN and Lion Moms Season 3, including Mark Lee's YJHC 'Makeitbigbig' Movie.
Come 2020, her newest role includes 'HIGH' a new anti-drug interactive short film directed by Royston Tan, and a new toggle series 'Caught Dead'. 
To make an enquiry, please send a message via WhatsApp or email.
ESTHER LEONG is listed for the convenience of Splice Studios clients for voice sessions scheduled via Splice
Remote direction is available