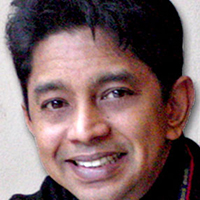 His professional career as a voice and stage talent spans 30 years, with a wide range of radio and television hosting projects under his belt.
In the studio, Leslie is easy to work with and can normally be counted on to deliver several variations of the same read so you have some choice.
Known for clean and deep vocals, he can deliver slow and deliberate, or fast and furious, and anywhere in-between.
To make an enquiry, please send a message via WhatsApp or email.
LESLIE PILLAY is listed for the convenience of Splice Studios clients for voice sessions scheduled via Splice
Remote direction is available